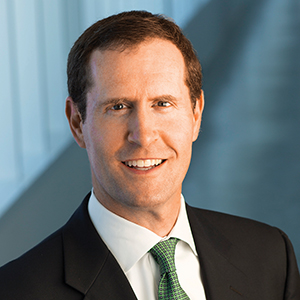 Years in Industry: 18
Education: BA Oberlin College; JD University of Michigan
Before the coronavirus got in the way, Discovery was on track to move its 2020-21 upfront to the May Upfront week alongside big players like NBCU, Disney and WarnerMedia, signifying the company's increasing presence. As it should, since Discovery now owns a 20% share in all of A25-54 in the US under Steinlauf's leadership. And reach is only increasing, with Phillips striking distribution deals with YouTubeTV and fuboTV. At a time when blackouts are becoming more frequent, his expert negotiation skills help Discovery rack up renewals for its 18 US networks without any major drama.
The COVID-19 pandemic forever changed my perspective on:
What I think is unimaginable.
The first thing I'll do when I'm back in the office is:
Remove the fruit from my desk drawer
Best TV commercial you've seen recently?
Hyundai Smart Park – funny, surprise ending, great Boston accents
What product could you not live without?
My bike
Worst job you ever had?
Picking blueberries as a teenager – I didn't go back after lunch on the first day.
Last show binged not on your networks:
"Billions"