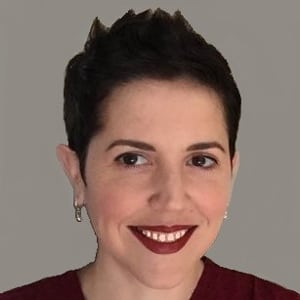 Reid is helping to make Charter a connectivity company through everything from deployment and enablement of IPv6 to forging deep relationships throughout the engineering community and with vendor partners. Her current to-do list includes leveraging AI to create Charter's next-gen OSS focusing on autonomous service layer anomaly detection, real-time correlation to root cause, and machine-based prevention. She names Charter exec Charlotte Field as a woman she admires—and the reason she was willing to relocate her family across the country. "I have never known a more human leader," Reid says.
Do you see any potential backlash to the Me Too/Time's Up movements?
I am concerned that the movement's current focus on Hollywood celebrities may end up negatively impacting the long-term outcomes. While that kind of all-star attention likely gave #MeToo its present notoriety, the movement had actually been around for some 10 years prior. To have the spotlight for these initiatives start and end with Hollywood's A-list would be a disservice to all of the women who have been victimized. I just hope that the momentum recently gained does not burn up and flare out when the fanfare dies.
Who is an inspirational woman you admire, and why?
Charlotte Field, currently senior vice president of applications platform operations at Charter Communications. I have known Charlotte for the better part of 15 years, first at Comcast and now at Charter. I have never known a more human leader. She is a shining example of what a leader should be: authentic, empathetic, approachable, a tactical and strategic thinker, and brilliant. I would not have relocated my family across the country for anyone else.
If there were a reality show based on your office, what would it be called?
Our show would be called "Walk the Prank"! We have built a very close team, at the leadership level and on the floor. Being in operations, we work late nights, early mornings and everything in between. Given how hard we work, it is equally important to play hard, so we have cultivated a healthy habit of pranking one another in the office. I believe that this practice has helped instill a deep sense of camaraderie and it is now part of our team identity. Humor is essential!