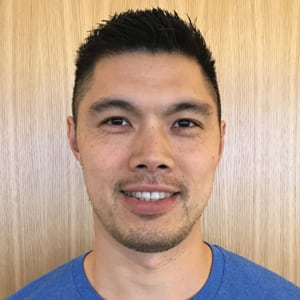 Situ's always on the lookout for ways to make Boingo's service more seamless for customers, often military members on more than 50 bases in the US and internationally. He developed a new tool for the provider to track network health, speeds, bandwidth and circuit management in real time. Situ and his colleagues also recently came up with a new product, "Boingo Wi-Five," which helps gamers get top speeds by operating in the 5GHz band. Situ supports organizations that guide young people to tech careers, including Girls Who Code and the Bixel Exchange Tech Talent Pipeline. His advice to those just starting out? "Believe in yourself and let your passion guide you. That will never steer you wrong."
If there were a reality show based on your office, what would it be called?
The Hotspot
A February 2018 UCLA study revealed that of the 45 new scripted shows approved for 2017-18 across broadcast, cable and digital platforms, only four were from creators of color, all of whom were black. What is your reaction to this report?
We can't just embrace the idea of diversity, we must work together and take action to create real change. I'm proud to work at a company like Boingo that fosters a culture of inclusion.
What's your best advice to someone just entering the video content/distribution industry?
Believe in yourself and let your passion guide you. That will never steer you wrong.