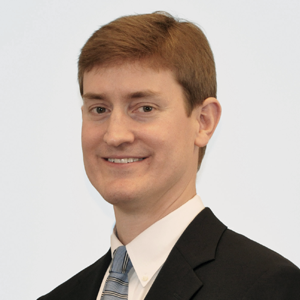 Ed McKay isn't one of those technology-for-technology's-sake kind of guys. While he might be impressed by improved compression or throughput, he really lights up when technology satisfies a customer need.
"It doesn't really matter how great the technology is if you're not providing customers the services that they want," says McKay.
Armed with degrees in electrical engineering from the University of Virginia, McKay joined Shentel in 2004 after engineering management jobs with UUNET and Verizon. In 2015, Shentel promoted him to SVP, engineering and operations, and he now oversees network planning, engineering, construction and operations for Shentel.
Shentel's broad portfolio means it's a regular challenge to deliver cost-effective services across its rural service area. That's where leverage comes in handy.
"We leverage our fiber network to residential customers and backhaul to our own cell sites and fiber for business and education customers," McKay explains.
Ten years ago when Shentel was in acquisition mode, McKay was tasked by then-COO Earle MacKenzie to perform the due diligence on the rural cable systems the operator bought. "We started acquiring fixer-upper systems—everything from coaxial cable attached to trees and strung through the woods, to headends made out of Home Depot utility sheds, with air conditioning units stuck in the sides," McKay laughs.
He wrote a business plan for what it would cost to upgrade some of the rural systems, which would be submitted to the board of directors as part of the approving the acquisition. Once approved, McKay hit the budget estimate within 2%. Results like that got McKay noticed within Shentel, according to the now-retired MacKenzie.
"The focus of my career had been engineering and technology, and Earle really challenged me to take on some responsibilities outside my comfort zone," McKay recalls. "My time with the sales and marketing department gave me a great appreciation for folks in those roles."
In their 14 years of working together, MacKenzie helped McKay understand the entire business, rather than just the technology from the engineering stand point.
"I've always taken the position that when you have a great athlete in the business world, you give them opportunities to expand," MacKenzie says. It was a conscious decision on the COO's part to give McKay more responsibilities "because I thought he was and is an exceptional talent," MacKenzie says, adding he wouldn't be surprised if McKay ended up running Shentel some day.
In the meantime, McKay encourages his team to be "fast followers," which he describes as monitoring what larger players are doing, learning from their mistakes, then adapting to Shentel's more rural environments. "It's helped us avoid mistakes that other providers made early on," McKay says, once again demonstrating that potent mix of technology expertise and business acumen.
– Terry Sweeney
FAST FACTS
75% of Shentel homes passed are DOCSIS 3.1 capable, and by the end of 2019, that figure will hit 100%. "We've done that in every one of our rural markets," McKay says.
Shentel isn't a short-term speculator with acquisitions, according to McKay. "We're not fixing them up to flip them. We make the investment for years to come."
Shentel's emphasis on fiber is paying dividends and helping the bottom line. "We have fiber to 500 cell sites and have started to build out 5G," McKay says. "Instead of paying a third party for backhaul, we pay ourselves."
The federal E-Rate program helped Shentel build out fiber to more than two dozen school systems.