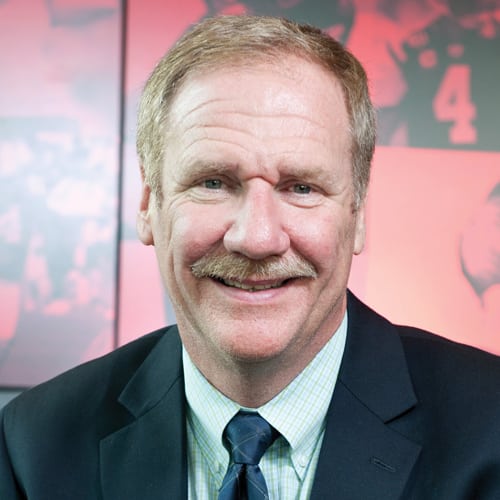 Years in Cable: 20
Education: BS, St. John's University
Erhardt has become an institution at ESPN, the driver of the multimedia sales team since 1999. His purview includes everything from ESPN's domestic networks to ESPN.com and ESPN The Magazine. An innovator in the sports ad industry, Erhardt championed ESPN's transition to Nielsen Total Live Audience, a move that's allowing the company to create new solutions that can adapt to how sports fans consume content. Driessen's business acumen can hardly be denied, especially considering her recent role in the company's broadband Internet strategy and multimedia programming rights agreements. Her voice is one that calls for restraint in bidding for rights, and her counsel has led to the success of those investments that garner her support. An advocate for women and up-and-comers, Driessen has built a team of talent under her that is sure to continue her legacy of balancing the costs of investment, innovation and programming with the revenue generated by ESPN following her retirement in January 2019 after 33 years with the company.
Favorite restaurant: Antonucci in New York City
Best advice your mom or dad ever gave you? Be positive, it's spreads!
What's the first thing you read in the morning? "The Hive" and "ESPN Daily"
Last show I binged not on my network(s): "Big Little Lies" (HBO)
Favorite podcast: "30 for 30"