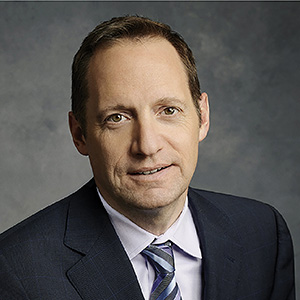 Years in Industry: 33
Education: SUNY New Paltz
Together, these three supply the creative energy that powers AMC Networks' brands and studios. Under Barnett, BBC America increased its commitment to nature content with the launch of micro-net Wonderstruck, a 24-hour weekly dive into our world. Juris led WE tv to incredibly strong ratings growth across all key demos, including a 7% increase among total viewers. Carroll has kept AMCN in the SVOD game, with its footprint passing 2 million across Acorn TV, Shudder, Sundance Now, and UMC (Urban Movie Channel). Looking globally, Carroll has made tremendous progress with the company's SVOD efforts, launching Planet Horror in Spain.
If I launched my own personal streaming service, it would be called….
The streaming network I would start consists of one show called "Same Deal Next Year." It stars an MVPD programming head and me in a small, windowless room. The room could be in a place like Stamford, Philadelphia, even Denver – you can't tell, it has no windows, only bottles of Poland Spring, some stray sugar packets, a dry erase board and a cup of yellow highlighters. We see our protagonists grow older but not wiser. In the final scene, as they are about to sign a document and ride off into the sunset, we hear a song from Journey and cut to black.