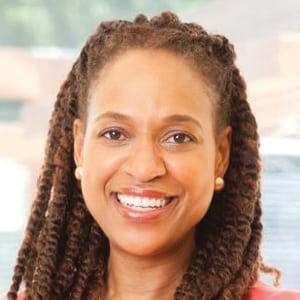 Broadcast and digital are two ways in which BET Networks reaches its audience, but viewers get the in-person touch when they attend The BET Experience, the network's four-day cultural festival held in downtown LA. Blackman is as pleased with the growth of the event as she is with the chances BET affords content creators in the programming realm. "I'm proud of the work BET has done in creating opportunities for people of color," she says.
A February 2018 UCLA study revealed that of the 45 new scripted shows approved for 2017-18 across broadcast, cable and digital platforms, only four were from creators of color, all of whom were black. What is your reaction to this report?
While there has been some progress with having people of color in front of the camera, there is still work to do behind the camera and in telling stories that are created by people of color. I'm proud of the work BET has done in creating opportunities for people of color across the multiple roles that it takes to get a show on air, starting with the story tellers.
In what areas should the industry step up its efforts with regard to diversity and inclusion?
The key to seeing diversity throughout an organization is having diversity at the top of an organization. The cable industry is no different than most industries, in that diversity at the top, particularly women of color, is an area where there is an opportunity to improve. There are a lot of smart and talented women of color who are qualified to hold those key decision making roles, and we have seen when given the opportunity they can succeed. Organizations have to make it a priority and be intentional about finding the right talent that is reflective of their customers or in the case of the cable industry, their viewership.
If there were a reality show based on your office, what would it be called?
"My Family, Unapologetically, BLACK"