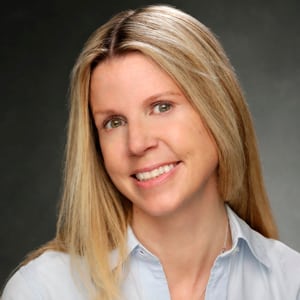 With her recent promotion, Olmstead expanded her duties as one of the industry's top developers. This year, thanks to her efforts, several UCP and Wilshire series were picked up, including the studios' first series for Amazon and Netflix—Julia Roberts' "Homecoming" and "The Umbrella Academy," respectively. Olmstead has secured deals with top writers, talent and producers, as well, ensuring a steady supply of future hits from the production companies. Asked how the industry can reduce gender discrimination, Olmstead sums it up simply: "Hire more women of every ethnicity."
Who is your favorite current female TV character and why?
Offred from "The Handmaid's Tale" is my favorite female character this year for her ability to survive the unthinkable as she patiently plots her moves to help the survival of not only herself, but other handmaids and her daughter.
What industry topic do you think will dominate industry headlines in 2018 and why?
There are two. 1. The rapidly changing viewing habits and expectations of the TV audience. 2. The film industry coping with streaming and premium content on large TV's at home.
What is one way the industry can continue to evolve in ridding itself of gender discrimination?
Hire more women of every ethnicity.
Best advice for relieving stress?
A nice, cold pint of beer.