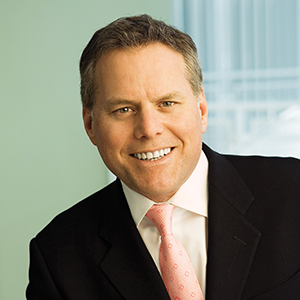 Years in Media & Broadband: 32
Education: BS, SUNY Binghamton; JD, Boston University Law School
My personal superpower is: Drive and determination
How has the pandemic forever changed programming? We are at our best when we are closer to real-life programming and that's what we did during the lockdown. We had stars like Guy Fieri, Amy Schumer and the "90 Day Fiancé" casts shooting content from their own homes with their families, and our viewers loved it.
My comfort TV binge? "Entourage" was fun to re-watch and a nice distraction during the pandemic. I also just watched "Mare of Easttown" and was blown away.
Your pandemic theme song? "Here Comes the Sun" by the Beatles. It speaks to the optimism that was never more important than during the last year.
What are you most looking forward to this summer? Reuniting with lots of friends and family. I'm excited about spending more time with my wife, children and little granddaughter.
My proudest professional achievement over the past 12 months is… it's not my achievement but the achievement of our Discovery family across the globe for their resilience, collaboration and ingenuity during a really tough year for the entire world.
If you could host a Clubhouse chat with anyone, who would it be? Oprah Winfrey and Chip and Joanna Gaines. Did you see their episode of "Super Soul"? It was so incredibly engaging and inspiring. But it was too short! I could talk to the three of them for hours.