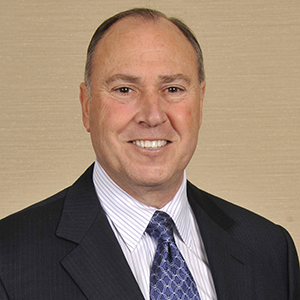 Years in Industry: 27
Education: BS in Business Administration. Minor in Management
It's hard to find viewers more loyal than those of niche networks. INSP consistently ranked among the top 25 networks for all of 2019, leading Cerullo to launch distribution company Imagicomm Entertainment under INSP, as well as production company INSP Films. RIDE TV is increasing its programming under Fletcher, televising the Indian National Finals Rodeo for the first time. Ovation TV saw revenue growth from ad sales for the 11 years in a row, increasingly rare as an independent media company.
The COVID-19 pandemic forever changed my perspective on:
The simple things in life we so often take for granted: going to a movie, dinner out at a restaurant, spending time with family, children and grandchildren; being able to get on an airplane and fly somewhere for business or pleasure.
How has the pandemic shaped the industry's future?
Uncertainty breeds uncertainty. Sales revenue and cash collections are suffering across the board. Production for new, original movies and series is shut down. What will the "new" normal look like? When can we expect to see a significant bounce back in terms of sales revenues? An old sales adage says, "I can deal with a yes, or a no. I don't know how to deal with a maybe." There are too many "maybes" in the industry right now to get your arms around and be able to plan effectively. Uncertainty and unpredictability rule the day. Yes, we will get through this. Things will turn around. When? What will the new normal look like for sports, production, movies, theatrical releases, streaming, how many undercapitalized companies will not survive, what will the landscape look like in 6 months, a year or longer? Time to buckle your seatbelts.
Number of subscriptions to streaming services:
Four
Last content I streamed:
"Outlander," "Poldark," "The Last Kingdom"
Working from home has taught me…
To appreciate the need for community and relationships with people.
Biggest challenge facing advertising?
Advertisers returning to the market.
Last show binged not on your networks:
"The Last Kingdom."
Worst job you ever had?
Orderly in a convalescent hospital. Very humbling.