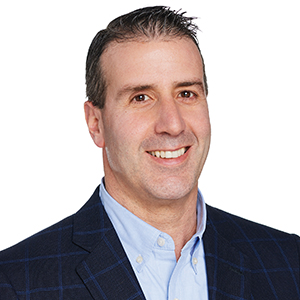 Years in Industry: 24
Education: JD, University of North Carolina
Together, Teitelman and Apostolico are bringing the "third way to shop" to more customers than ever before. Apostolico played a key role in launching an integrated streaming service for QVC and HSN. The team saw a 20% increase in weekly streaming viewership within the first month of launch on Roku. Teitelman was also selected in 2019 to be a member of the Betsy Magness Leadership Institute's 41st class, becoming the first employee of QVC or HSN to attend.
The COVID-19 pandemic forever changed my perspective on:
How quick and deep a black swan event can disrupt.
How has the pandemic shaped the industry's future?
It will reward those who can adapt and innovate as the digitalization of the industry accelerates.
Without sports on TV, I have…
Played a lot more board games with my children.
When restaurants open back up, my first stop will be…
Shoo Mama's, a local sandwich place that is a family favorite that we want to support.
Last content I streamed:
"Mrs. America"
Last show binged not on your networks:
"11.22.63" on Hulu