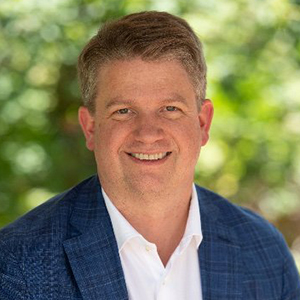 Years in Industry: 16 years
Education: B.A., Harvard University; M.B.A., Saïd Business School, University of Oxford
Each of these cable partners have proven their worth time and time again. MOBITV has helped many in the US make the switch to IP-based video, and now Routt has his eyes set on international growth. Smart home services provider Plume has struck new deals with Charter and Liberty Global for its OpenSync platform for WiFi management. And after attracting the attention of the folks over at Xperi, TiVo announced it would be merging with the tech firm. Shull moved from CEO of TiVO to strategic adviser when the deal closed last month.
The COVID-19 pandemic forever changed my perspective on:
Working from home. It's been a priceless time with the kids.
Number of subscriptions to streaming services:
I think I have them all? I make a point to not add it all up.
What about travel used to annoy you but that now you actually miss?
Leaving the house
When restaurants open back up, my first stop will be…
A steak and the chocolate cake at Elway's in Denver
Last content I streamed:
WestWorld – who doesn't like a futuristic escape during a pandemic?
"Tiger King" is a thing because…
I have to admit…I tried and got through a couple of episodes, but it wasn't for me…
Working from home has taught me…
To add calendar reminders to cut my hair and to shave before going on media interviews…does anyone dress up anymore?
Worst job you ever had?
A rough summer in college: started at a frozen crab factory cleaning up fish slop. Ended as a summer intern at the Hanford nuclear waste disposal site in eastern Washington state. Daily radiation checks. Serious security.