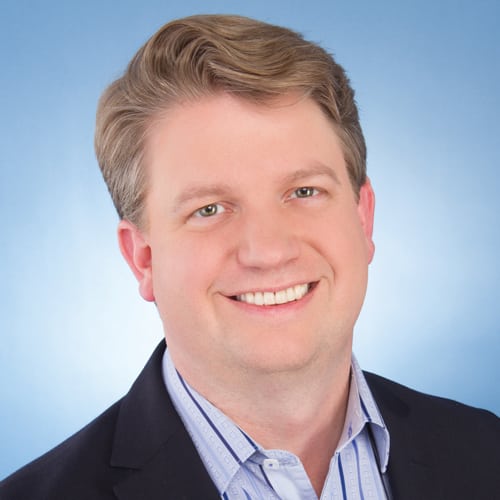 Years in Cable: 13
Education: Bachelor's, Philosophy, Harvard; MBA, Oxford University
One Word that Best Describes Me: Perseverant
Under Shull's leadership, the forecast for The Weather Channel is clear skies. The CEO launched Local Now, an ad-free, app for mobile devices that offers real-time, hyper-local weather, news, sports and traffic reports. Additionally, the network expanded the use of augmented reality products within live programming. This is a revolutionary new way to present live storm data. These cutting-edge visual presentations and compelling storytelling provide viewers with a deeper understanding of the science behind weather, especially in life-threatening situations.
Q&A
What inspires you about this industry? The round the clock effort The Weather Channel team deploys in the field to bring safety information to tens of millions of Americans whenever there is a storm is truly inspiring.
How do you celebrate your birthday? A scenic motorcycle ride and a good steak dinner.
What product or service could you not live without? Peloton