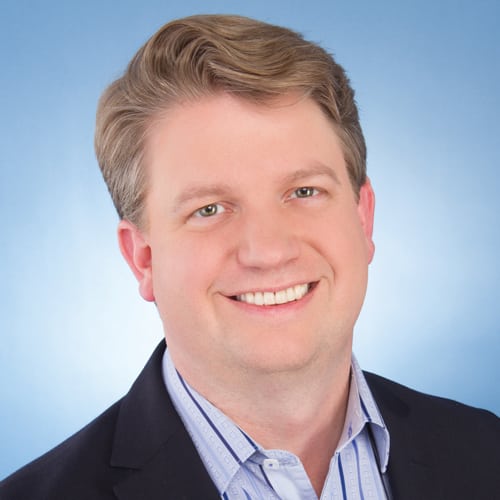 Years in Cable: 15
Education: Bachelor's degree, Harvard University; MBA, Oxford University's Saïd Business School
Although The Weather Channel's parent company was recently purchased by Entertainment Studios, viewers can expect smooth sailing ahead with Shull at the helm. As if live tornado chasing, hurricane coverage and thundersnow aren't exciting enough for The Weather Channel's audience, he's upping the visual interest by adding immersed mixed reality to the network's storytelling, a move which—along with the augmented reality already in use—will draw viewers even deeper into the world of weather.
The biggest innovation in media/broadband over the last year? I'm most intrigued by the recent re-resurrection of over-the-air distribution of non-network content; even the world of cord cutters is being disrupted.
Favorite restaurant: I would have to say Bobo Garden on Buford Highway in Atlanta. It's not fancy, but it has the best Chinese food in Atlanta. My wife and kids would disown me if I didn't select Chinese food as my favorite!
An area where media/broadband could use improvement? The Weather Channel TV network is a leader in using augmented reality, and in 2018 we will add immersed mixed reality (IMR) to our storytelling. If IMR is the future, more broadcasters need to embrace it, and figure it out to give viewers what they will be demanding.
What's the first thing you read in the morning? I read Apple News on my iPhone for my daily brief of the day's top stories every morning. It has all the news I need in one place so I don't have to jump around from app to app. I also check stock traders each morning.
Last show I binged not on my network(s): "Billions"—of course. I'm anxiously awaiting "Westworld" to come back!