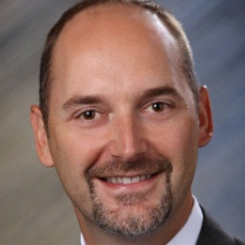 Years in Industry: 20
Education: BSC, Communications, J. Warren McClure School of Information and Telecommunications Systems, Ohio University
Motto I Live By: We must serve well to prosper. We must prosper to serve well.
Having taken the EVP reins from Earle MacKenzie, who retired last year, Heimbach combines his business, financing and operational experience to move the company up to the next level in 2019. He's pushing 1-Gig services deeper into rural West Virginia, Virginia and other systems. Heimbach also is committed to their local, state and federal relationships, helping policymakers understand the vital role the company plays to connect hometowns.
What item in your home or office most "sparks joy" in you? I have a photo of my three beautiful children sitting on the steps of my home smiling ear to ear on Christmas morning that sits right next to my computer monitor. Anytime I'm feeling a little stressed or uncertain about things that photo is an immediate remedy to whatever's bothering me.
Last linear content you watched live: The Masters. That was one for the ages. Holy cow.
Last show binged not on your networks: "Stranger Things" on Netflix. As children of the '80s, watching a sci-fi thriller replete with great kid actors riding on banana seat bikes and in wood paneled station wagons was an absolute treat. My wife and I thoroughly enjoyed it.
How do you stay motivated in your job? I have a great management team and a supportive CEO and board who take a long-term view of our business; together I know we can accomplish just about anything.
Biggest challenge facing the industry? Sustainable growth. With near saturation of media and telecommunications services in the U.S. market, our industry has become mostly about trading subscribers and pricing wars. This will pressure new capital investment as future returns get more anemic. With the added risk of greater regulation in the future, I worry that the only way to continue to grow will be through further industry consolidation. There are an abundance of wonderful, well-run small and medium-sized cable and telecom companies in our country and I want to see them continue to grow and prosper in serving their communities.