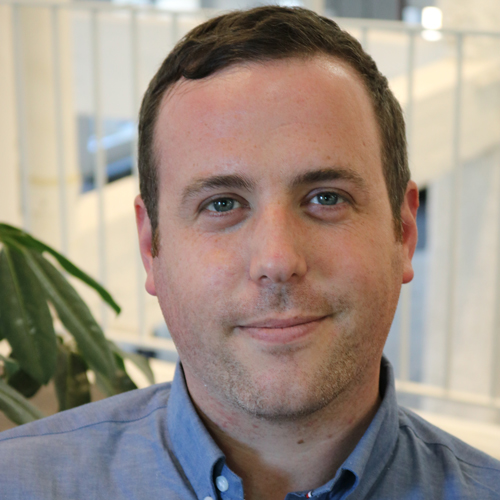 Real-time addressable advertising across TV platforms once seemed like the Holy Grail, highly desirable and even more elusive.
But companies like Beachfront, and innovators like Daniel Church, are tipping the scales toward bringing a connected cable, broadcast, and streaming inventory to advertising marketplaces.
In November 2021, for example, Daniel's team bridged the gap between connected TV and linear cable by making traditional linear TV inventory available on Viant's Adelphic platform, which is an omnichannel DSP. Building on this success, Beachfront already has activated 12 DSPs to buy VOD TV inventory in real time.
"I am interested in unification….We [are] trying to fit cable systems into what is happening in digital," Church says.
His colleagues say that his passion for problem solving and building solutions makes him a "big driver" of the innovation at Beachfront. "His dedication, curiosity and compassion have been and will continue to be instrumental in bringing the collective convergent TV ad ecosystem forward," Chris Maccaro, CEO Beachfront, says.
DSPs have gotten used to buying connected television, which utilizes the open RTB protocol. Looking at the landscape of traditional cable television, VOD made the most sense as the place to start. However, The QAM-based cable systems that carry the VOD, are not connected to the internet. The challenge has been giving VOD real-time capability so that it fits into the same mold as CTV by enriching data to make it accessible.
"We wanted to make it as easy as possible to activate on the buy side…all the DSP sees is the normal request," Church says. "[VOD can] feel and look to servers with all the metrics as if it is connected TV."
Many programmers and distributors have been hesitant to cause sales channel conflicts that will disrupt large sales force. Additionally, they want to be assured of deal curation, quality assurance, and maintaining the ad experience for viewers. Church's team focused on making programmatic a complementary additive tool, not a disruptive one, offering controlled transactions through Private Marketplace (PMP) or Programmatic Guaranteed (PG) deals. Beachfront also offers a creative review toolset that can be used to review and approve creatives before they run.
In the coming year, Church will focus on improving Beachfront's systems as the company continues to onboard programmers and their specific needs. "The basic foundation is done. We are working with partners to tune the system. We work with them to set up as close as we can their existing work flow, to reduce the amount of manual work [needed]," Church says.