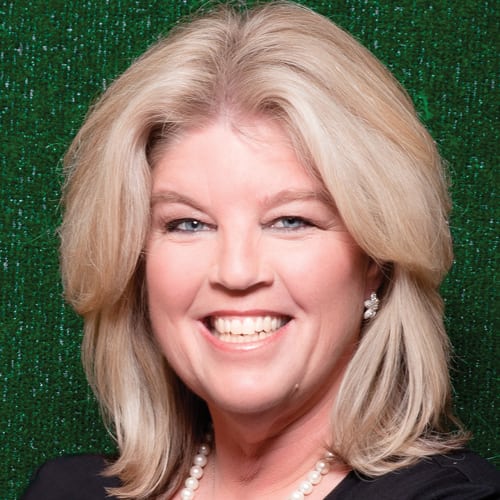 Years in Cable: 31
Education: BS, Accounting, Fordham University
The definition of maximizing teamwork for the win, ESPN's front line of execs celebrated another banner year in 2015 and are on their way to setting new records. Driessen's strong business acumen played an important role in the company's broadband Internet strategy and multimedia programming rights agree­ments. With Kosner at the helm, ESPN Digital Media celebrated its best year ever, breaking its own sports category record in reaching 94.4 million fans in September alone. Donoghue has been expanding her strategy role, driving Fivethirtyeight to traffic highs and pushing new boundaries with ESPN Films. Erhardt, elevated in last May, is leading a bountiful sales team and also developing an insights-driven marketing and data organization to support them.
My first job: Designing and making macramé hand bags in high school and selling them to local boutiques
Favorite charity event you work with: Special Olympics World Games, Los Angeles, July 2015.
"Star Trek" celebrates its 50th Anniversary this year. So if Mr. Spock's motto is "Live Long and Prosper," mine is… Make a Positive Impact Every Week.
Best way to spend a Saturday night: Enjoying time with my husband and family.
Hoverboard, driverless car or drone: Driverless car.
Favorite vacation spot: The Low Country in South Carolina.