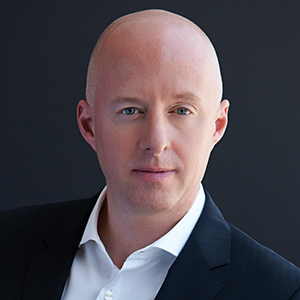 Education: B.A. in Government and Law from Lafayette College
Years in Industry: 30 years
In 2019, Berwick's role expanded internationally with the oversight of hayu, an SVOD fully integrated with social media available in some European markets, Canada, Asia and Australia. She continued building Bravo's success, launching BravoCon for the superfan. The event sold out to more than 10,000 people in less than 60 seconds. McCumber is leaning into the unscripted world for USA, bringing back "The Biggest Loser" and launching competition series "Cannonball." SYFY is growing quickly, with McCumber expanding the net's digital strategy and focusing on growing the net's profile as a top movie network.
The COVID-19 pandemic forever changed my perspective on:
Working from home. I used to think that we needed to be in the office, interacting all the time. I now think we can strike more of a balance.
How has the pandemic shaped the industry's future?
Hopefully the industry will continue to embrace the new and creative ways in which to produce content that we have seen during this pandemic.
When restaurants open back up, my first stop will be…
La Focaccia in Summit, NJ. One of our favorite local spots, and I will be the first one in the dining room when it opens.
Slack channel I spend most of my time on?
I have a channel that gives me the opportunity to reach our entire staff on both coasts. It has been absolutely essential in keeping communications open and transparent throughout this time.
The first thing I'll do when I'm back in the office is…
Put that yogurt back in the fridge…
Working from home has taught me…
That I don't miss the commute – but I really do miss being with my team in the office.
Last show binged not on your networks:
"Formula 1: Drive To Survive"