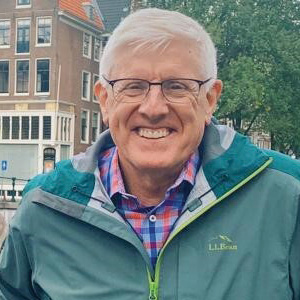 Years in Media & Broadband: 42
Education: AB, Stanford University; JD, University of Chicago
My personal superpower is: Connecting — people, ideas, opportunities
My proudest professional achievement over the past 12 months is… Leading, coordinating and supporting the transaction by which SCTE became a part of CableLabs on January 1, 2021.
What habit are you keeping post-pandemic? Reading a book each week—I have read over 60 books (fiction and non-fiction) since mid-March of last year.
How does the country narrow the digital divide? A commitment to public and private funding of network extension to unserved communities (network-agnostic), connected devices (PCs, laptops, tablets), subsidized broadband service.
New slang word or phrase you've learned? Coronacation, covidiot, magpie, quaranteams, Miss Rona, quarantinis.
If you could host a Clubhouse chat with anyone, who would it be? Ed Allen
How many times have you flown in the past year? Twice – versus 28 trips in 2019.
Your personal D&I epiphany? Mentoring a college senior of color—over the course of the pandemic—in his efforts to identify and secure his first full-time professional position. In a virtual world.
Your comfort TV binge? "Endeavour," "Foyle's War," "Trapped"
Your pandemic theme song? Michael Bublé, Barenaked Ladies and Sofia Reyes – "Gotta Be Patient"
What are you most looking forward to this summer? Family reunion with my four sisters and their families.
Last podcast listened to: The Economist – "Preparing for the Next Catastrophe"