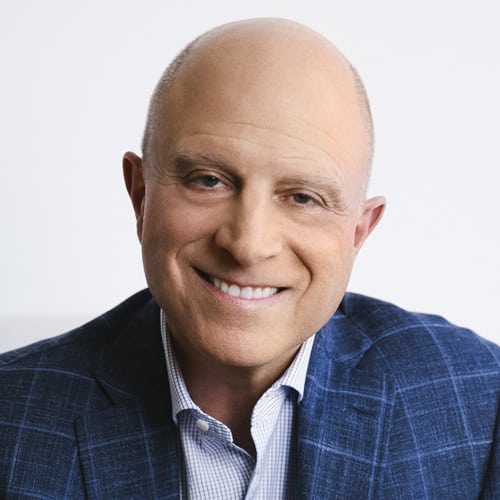 Years in Cable: 33
Education: BA, dramatic literature, Hoftsta University
Albrecht and Zlotnik's thoughtful curation of Starz's content offerings and distribution model has been paying off in spades of late, propelling their Cablefax status forward more than 30 slots this year. Albrecht has been the key behind the evolution of the network into a premium pay TV powerhouse with his plan to dramatically increase the company's investment in proprietary and licensed original programming. Zlotnik already has used his passion for creative projects to build out the net's slate with scripted dramas such as "Powers," "American Gods" and "Outlander." He's looking to continue adding to the number of Starz original series over the next few years including the new "Sweetbitter," and may look to develop programming for underserved LGBTQ and Middle America audiences.
What product or service could you not live without? Photo of my wife.
What's the first thing you read in the morning? Time of day.
Best advice your mom or dad ever gave you? Follow your heart.
Worst advice your mom or dad ever gave you? Follow your heart.
What does the future look like for skinny bundles and flexible packaging? Hopefully great.