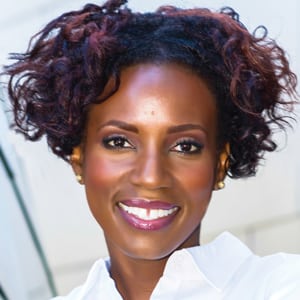 In her role, Chukudebelu is instrumental in bringing in new, creative, diverse voices. In addition to several series in development, she's in the final stages of selecting participants for NBC's Emerging Directors program, an initiative that takes directors accomplished in their respective fields and gives them the opportunity to work alongside episodic television directors. Chukudebelu suggests industry newcomers always "trust your instinct."
A February 2018 UCLA study revealed that of the 45 new scripted shows approved for 2017-18 across broadcast, cable and digital platforms, only four were from creators of color, all of whom were black. What is your reaction to this report?
This statistic only highlights how much more work is left to be done to build an ecosystem where telling diverse stories is part of the fabric of this business. The case has been proven time and time again that telling diverse stories is just good business. As executives whose job it is to be part of communicating culture to the world, we all can do more to advocate for talented diverse visionaries as we find them.
In what areas should the industry step up its efforts with regard to diversity and inclusion?
It would be amazing to shine a spotlight on how diverse production crews are, including how many diverse department heads get hired in below-the-line roles. It makes a difference to have various perspectives represented at all levels of the storytelling process.
What's your best advice to someone just entering the video content/distribution industry?
Trust your instinct, be kind, decent and nice to everyone and pursue your curiosities. There will be people way more powerful than you who might not respond to what you have to bring and that can make you second guess whether your contribution is even valuable. If they don't get you, find the people that do. Build your village of supporters because you will need them to navigate this business. Sometimes our gut instinct is all that most of us really have, but the right place will value that. Next, kindness and decency cost you nothing. Spread it generously with everyone, and not just those you perceive are able to help advance your career. And lastly, having interests outside of this business makes you interesting and will keep you well-balanced.