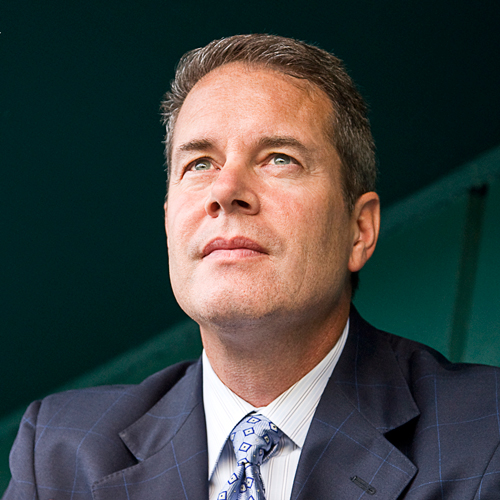 Years in Media & Broadband: 30
Education: BS, Economics & Computer Science, Saint Louis University
My personal superpower is: Transformative growth
What's the future of direct-to-consumer streaming look like? Media content companies…will only increase. AT&T's decision to divest Warner is a leading indicator of the pure-play focus required to scale, win over eyeballs and excel in delivering best-in-class mobile and Fiber-Based Broadband network.
Proudest professional achievement over the past 12 months is… the rapid transformational turnaround of DZS. Last August, I was appointed President and CEO of DZS where I've led a transformational turn-around positioning the company to be best prepared to win and grow in a once-in-a-generational secular mega trend investment cycle centered around 5G, Fiber-to-Premises, Smart Home/Cities, IOT and Software Defined Everything. During the past 12 months, DZS globalized and consolidated under one unified brand, rationalized & prioritized innovation and technology roadmaps, upgraded nearly the entire leadership team, enhanced the Board of Directors, expanded its packet-based mobile-edge & broadband connectivity portfolio with two strategic acquisitions, executed a $64 million follow-on equity offering and delivered the company's best consecutive three quarters from an orders, revenue, backlog and year-over-year growth perspective.
How does the country narrow the digital divide? The pandemic has raised the visibility and essential requirement for high-speed fixed & mobile broadband services. There are still hundreds of millions of households around the world on the wrong side of the digital divide and with limited or no access to broadband connectivity. Many countries around the world are amplifying their financial support to enable ubiquitous broadband services especially in rural markets. In the United States, the federal government is supporting many broadband-focused initiatives including the estimated $20 billion Rural Digital Opportunity Fund designed to financially enhance the build-out of high-speed fixed and mobile broadband services to residential and enterprise markets including medical, corporate and government campuses, hospitality, education and sports arenas. We anticipate that the broadband investment cycle will continue for many years to come.
What sort of broadband will the average US household need in five years? Nielsen's Law illustrates that the high-end user's connection speed has grown 50% per year, representing current broadband connectivity speeds of ~1 Gbps, which is available in many metropolitan markets. By applying similar growth metrics based on anticipated broadband requirements to support the evolving streaming, gaming, video collaboration, 8K resolution, in-home virtual/augment reality and application file sizes, we anticipate broadband connectivity speeds of 20-25 Gbps over the next 5-7 years.
My comfort TV binge? Evening World News, the TV series "Ozark" and with three ladies in the Vogt family, "The Bachelor" has become a staple to watch. My family and friends go to their house every Monday evening to watch the Bachelor/Bachelorette participating and wagering in the "Bachelor Fantasy League Bracket"… The Bachelor/Bachelorette has become a tradition that I and my wife Lisa look forward to with our adult children, friends and family.
What are habits you're keeping post-pandemic? Walking with Lisa in the evenings, playing golf with my son Danny, playing pickleball on Sundays, jaunting to weekend destinations with Lisa and close friends and finding any show, movie or event to get the family together as often as possible.
If you could host a Clubhouse chat with anyone, who would it be? I once had the opportunity to participate in a business lunch event with George W. Bush. There is no leadership role that rivals the President of the United States of America. I would certainly cherish, value and learn from the life and death challenges he had to overcome during his administration, his accomplishments and life changing moments and memories he and Laura have collected over their lifetime.
How many times have you flown in the past year? Likely more than most. I contracted COVID-19 in January ironically during the same time DZS was executing its $64 million follow-on equity offering, though soon after was vaccinated. To date, I maintain approximately 7 million miles on American Airlines, highlighting my commitment to spend the necessary quality time with customers, partners and employees around the world.
Your pandemic theme song? "Staying Alive," Bee Gees
How has the pandemic forever changed programming? Nielsen Total Audience Report surveys highlighted that more than 50% of employees got up later than normal business hours and stayed up later than normal during and after the pandemic peak. Statistics also highlighted that employees watched more media content on their computers and home TV screens during normal working hours than ever before. With more and more programming and media content shifting to a direct to consumer model, something that I predicted would occur dating back to 2015 while leading Imagine Communications, programming has changed forever.
Favorite mask? DZS, of course
My prediction for the future of regional sports networks: The pandemic exposed sports around the world. Universities' sports networks were especially impacted. There will be more consolidation with college and regional sports networks.
What show/movie hasn't been rebooted that you wish would be? "Raiders of the Lost Ark," "007," "Mission Impossible," "The Fugitive," "Tin Cup," "Animal House," "Pretty Woman" (did they get married…), "Patriot Games," "Saturday Night Fever," "Avatar," "Blade Runner"
How many TikTok dances have you learned? None, do not follow TikTok
New slang word or phrase you've learned? The millennials learned what "lock down", "stimulus check", and what a "pandemic" meant.