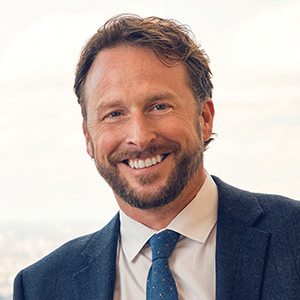 Years in Cable: 17 years
Education: Graduated with honors from Univer­sity of Washington
Herrin works with leaders throughout the com­pany to ensure customers are front and center when it comes to business decisions. As a for­mer SVP of product design and development, he knows all about the X1 platform. A 23-year Com­cast veteran, Avgiris' contributions have resulted in significant expansion of its Internet and phone services. She was behind the company's partner­ship with Verizon Wireless and Comcast's WiFi initiative. Comcast Business raked in $4.7 billion in revenue in 2015 with Stemper at the helm, up from $265 million in 2006. He'll continue build on Comcast's position in the enterprise market and expand its national network. Watson covers field ops, customer service, marketing, advertis­ing and more. Customer service improvements and taking products to scale have been top priorities in the past year, which has resulted in reduced churn and subscriber growth in 4Q '15.
My first job: Ever? Paper Route. With a suit? Programmer.
My cable industry mentor and why: Tony Werner, EVP and chief technology officer, Comcast Cable. He's incredibly smart and one of the most decent people you'll ever meet.
Hoverboard, driverless car or drone: Everyone has seen WALL-E, right?
I watch the majority of programming on this device: Pixel Chromebook
My personal theme song is: "The Distance" by Cake
The technology that will most benefit cable over the next year is: Longer than a year out… but artificial intelligence applications will be incredibly powerful for cable support and proactive product interactions.
Favorite vacation spot: Montreal