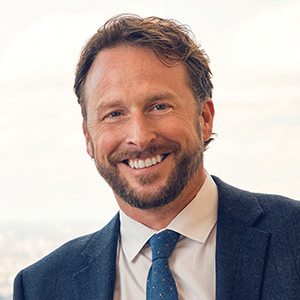 Years in Industry: 20
Education: University of Washington
This group is constantly delivering innovative experiences that satisfy customers and drive the rest of the industry to do more. Butz and his team were able to celebrate a major milestone by introducing 5G to Xfinity Mobile customers. Since being upped to his current role, Herrin has been hard at work marrying Comcast's product & technology teams to tightly integrate the overall product and customer experience. Looking to the future of the industry, Schwartz is leveraging Comcast NBCU's sports portfolio to give other startups a boost through the newly-launched SportsTech accelerator.
The COVID-19 pandemic forever changed my perspective on:
It solidified the already high esteem I have of our company's employees, and was an opportunity to see first-hand the focused teamwork that is the hallmark of Comcast.