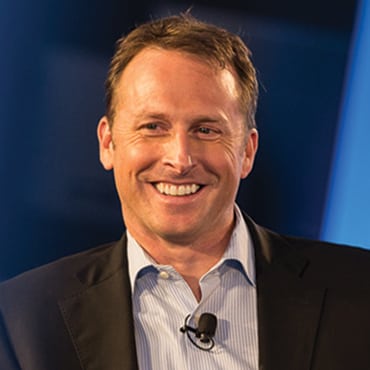 Years in Cable: 18
Education: University of Washington
One Word that Best Describes Me: Competitive
Stemper has infused Comcast Business with an entrepreneurial energy more often found in a start-up than a major corporation. That spirit and drive continue to generate momentum as Comcast Business expands from serving small and mid-size businesses to larger organizations. The division recently added various enhancements to its voice services portfolio, including VoiceEdge for Skype for Business and VoiceEdge for Google Chrome. Herrin is staving off cord-cutters by actively developing new ways of identifying and fixing product issues before customers spot them, which has reduced customer contact rates by 14 percent. Herrin's team promoted those changes at 180 new or renovated Xfinity stores, no doubt helping retain longtime subscribers while growing the customer base by 216,000 in Q3 2016 alone.
Q&A
What inspires you most about this industry? The ability to change people's lives in the home.
The biggest innovation in cable over the last year? Wireless IP STB.
The best thing about fast broadband is… That it gives us the ability to provide entertainment to the other personal screens in the household in a simple, more convenient way.
Three years from now, what do you hope has been invented? I hope high-quality, dynamic distance learning for K-12 education has been invented via cable.
What are the top three qualities you look for in a hire? I look for candidates that have a positive attitude, have extreme drive and are selfless.