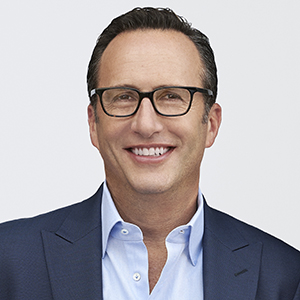 Years in Industry: Enough to know better
Education: BA – Bucknell U, MBA – Columbia U
Broadcaster's don't normally make the 100, but Collier is an exception with his thumb in a little bit of everything since leaving AMC Networks for Fox's pastures in October 2018. He's not the head of a network—he's the CEO of an entertainment company in build mode. Collier has been the creative vision behind a reinvention of Fox's entertainment properties. Under his leadership, Fox has formed its own in-house unscripted studio, Fox Alternative Entertainment, and acquired animation production company Bento Box Entertainment. He's behind some of this season's biggest hits, including the US production of "The Masked Singer" as well as the drama "Prodigal Son." Fox's newly acquired AVOD Tubi with its 25 million plus active users also falls under his purview. And then there's the little matter of Fox Broadcast winning the 2019-20 season among 18-49s for the first time in eight years.
The COVID-19 pandemic forever changed my perspective on:
Door knobs.
My prediction for a new business or product that could emerge from the pandemic is…
MASKED. SINGER.
The first thing I'll do when I'm back in the office is…
Thank the onsite staff in person for working there through the pandemic.
Working from home has taught me…
That, apparently, in the home office, "CEO" is only the #6 ranking title, barely edging out the dogs, thanks to opposable thumbs and access to food. (Collier is married with four children).
Biggest challenge facing advertising?
Re-branding Corona (the beer).
Best Zoom background goes to…
I'm partial to THE SIMPSONS' couch.