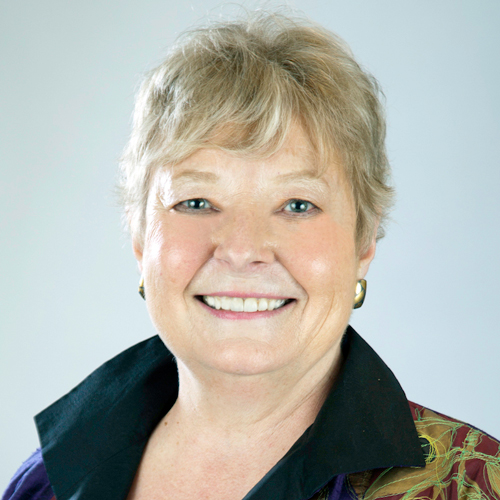 By Amy Maclean
Nearly a decade has passed since Char Beales served as President and CEO of marketing group CTAM, but her impact is still being felt throughout the industry.
It was Beales who helped shape the Cable Executive Management Program at Harvard Business School. Still running strong, the program gives high-potential media, entertainment and technology execs a word-class business management experience. "It was a real breakthrough to go beyond what we were doing with conferences. There were a lot of highs at the conferences too, but, in a much more serious way, it brings together senior executives to be strategic thinkers about their business. And working with the Harvard Business School faculty was just an extraordinary experience," says Beales.
It's been such a home run that Beales helped CTAM Europe set up a similar initiative at INSEAD in France. "It's just as powerful a tool over in Europe as it is here," she says. Even after retiring from CTAM, she remained an active board member for its over-the-pond counterpart until December of last year. Beales found CTAM Europe's needs and challenges similar, but different. "There still were a lot of lessons that I could help them with, that we had experienced in the U.S. or ideas that we tested that could be modified to help out in Europe," she says.
That willingness to lend a hand or make a beneficial introduction are trademark Beales. She's stayed active in the industry, throwing her support behind a rising class of leaders for induction into The Cable Center's Hall of Fame and sponsoring executives for the Cable TV Pioneers. Recently, she's worked with the cable and media industry to raise funds to endow the Ted Turner Professor of Environmental Media at George Washington University's School of Media and Public Affairs.
"We really took two passions, the environment and journalism, and have made a permanent tribute to him. We're hiring the professor as we speak," says Beales, who credits the initiative with giving her a worthy purpose to pursue during the pandemic. Nearly $3.5 million dollars has been raised from more than 250 supporters, including Comcast CEO Brian Roberts, former Landmark Communications President Decker Anstrom, CNN Chief International Anchor Christiane Amanpour, Warner Bros Discovery CEO David Zaslav and Carlsen Resources Founder Ann Carlsen.
"One of the reasons that we did this is that when Frank [Sesno, GW's Media and Public Affairs director] started teaching students about the communication revolution, and CNN and what CNN did around the world, they had never heard of Ted Turner. And that just doesn't seem right," says Beales.
"We've just had so many former people who worked for Ted, where it really changed their life working at Turner Broadcasting. For a lot of the early cable operators, it changed their business to have CNN to sell."
Beales helped shape the industry through initiatives such as CTAM's mover marketing programs, which established a process for reaching the more than 13 million U.S. households that move each year and need to set up new broadband and video service.
"There's no amount of marketing that would ever reach those people, so working together is really delivering a tremendous number of qualified leads to the MSOs."
Under her leadership, CTAM also took over the Television Critics Association tour. CTAM's portion of the semiannual event allows cable and streaming networks to promote their programming and connect executives, showrunners, network talent and others with more than 250 influential TV critics. Beales was actually responsible for getting cable on the TCA tour in the 1980s when she was at NCTA, so CTAM's involvement in the tour really took her full circle. "There are so many new programs, new shows. To get a breakthrough is critical, and those television critics are still a powerful voice," she muses.
When Beales reflects on her time at CTAM and NCTA, she's especially proud of the collaborative spirit that punctuated so much of the industry. "At CTAM, one of the first big industry-wide initiatives we got involved with was on-time guarantees. We worked with NCTA, but the marketers were pretty important in coming up with that. NCTA had to put the muscle to the operators to actually agree to pay if they didn't come on time," she recalls. "Comcast recently came to my house, and they are offering the same guarantee we put in place like 20 years ago. To have the chance to be involved with something like that, which was considered so radical back in the 1990s. And to get to work with people like [retired Advance/Newhouse Communications chair] Bob Miron, who saw the wisdom of it, is really powerful."
Anne Cowan, who was SVP of Communications and Marketing for 14 years under Beales, credits her former boss with taking CTAM from an individual member focus to a corporate membership structure, as well as shifting its focus from education to cooperative marketing. Those were "risk-taking moments of change that mirror her strength," says Cowan. "The results were consistent with Char's ability to see the marketing and communications challenges ahead and bring the right people together to share learnings and create unified solutions—from cable technology advances to the paradox of programming choice."
One of those problem solvers in the room was NCTC CEO Lou Borrelli, who served on the CTAM board during Beales' tenure. He considers Beales an icon. "She was always thinking ahead—where are we going to be and how do we get there? That's Char. Trustworthy, ethical, honorable," Borrelli says. "If you're lucky enough to be her friend, you know you have a friend for life. Music has Cher, Madonna and Beyoncé. We only need one – Char!"