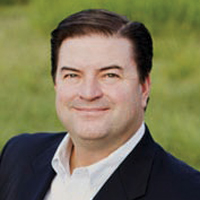 Years in Cable: 26
Education: BA, University of Texas at Dallas
One Word that Best Describes Me: Balanced
Too many cooks in the kitchen? Nah, this executive suite functions like a well-oiled machine. They sold Patriot Media to Comcast for one of the highest prices on record, and also turned around Choice in Puerto Rico before making money for their investor group. In other words, these executives are committed to the cable industry. Among individual achievements and qualities, Simmons executive-produced a documentary educational issues that earned a Regional Emmy Award. Holanda brings diversity to the company, having worked throughout the U.S. including Missouri, where he was Regional VP of operations for Charter, Gdovin handles negotiation of programming and retrans consent agreements and Rohre provides management for technical and business operations.
What was your first job? My first job in cable was demonstrating to customers how to watch one channel and record another at the same time using an A/B switch or Panasonic Switcher.
"Star Trek" celebrates its 50th Anniversary this year. So if Mr. Spock's motto is "Live Long and Prosper," mine is… The journey is more important than the destination.
Name of my favorite Spotify playlist: Texas Country
Hoverboard, driverless car or drone: Apparently they are all too dangerous!
Favorite Podcast: TED Radio Hour
Favorite vacation spot: Seaside, Florida
My Starbucks order: Plain old coffee with nothing in it…