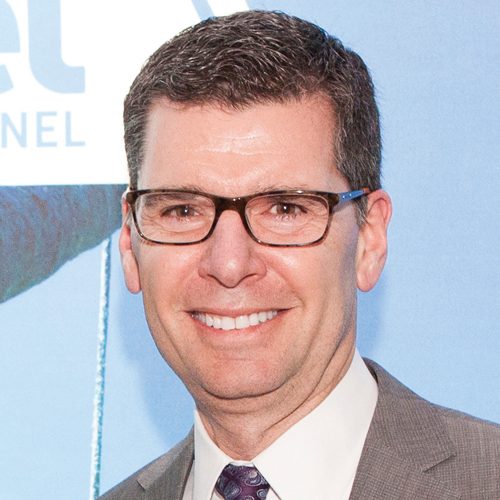 Years in Cable: 23
Education: BA, Harvard University
One Word that Best Describes Me: Thoughtful
Unlike most other cable portfolios, the Scripps stable (headed by flagships Food Network and HGTV) has put up durable ratings and isn't panicked about time-shifting since its live viewership in many time periods rivals that of ESPN. A study in March by the company showed the ads airing during its lifestyle programming scored 22 percent higher engagement than the same ads elsewhere. Lowe, whose run at Scripps began in 1980, will step down in 2019. But he will leave a company worth about $8 billion and with plenty of digital upside. Jablin was one of the programming execs who launched HGTV in 1994 and became COO in 2013. He also championed Scripps Lifestyle Studios, which helped generate branded content that netted more than 2 billion views in Q4 2016, up from 300 million views in the same period in 2015.
Q&A
The best thing about fast broadband is… It has expanded audiences' ability to access to content, which is a good thing for a content business like SNI.
My OTT prediction is… Great content will rise to the surface and remain key to success.
What product or service could you not live without? A free and fearless news media.
What does the future look like for skinny bundles and flexible packaging? Consumers will ultimately decide what works best for them, and brands that deliver consistently on their promise will always be in demand.