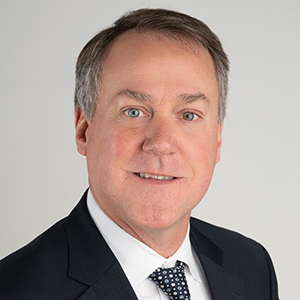 Years in Industry: 25
Education: AB History, College of the Holy Cross (1988); MS Sport Management,
University of Massachusetts (1994)
When it comes to ESPN content, look no further than Magnus and Schell. And when it comes to bizarre years for ESPN content, look no further than 2020 as the COVID-19 crisis has spurred an extended off-season across the sports landscape. But the situation has only forced more creativity and innovation to flourish within the network as Magnus and Schell wring outside-the-box thinking from their respective teams. The results have been both laudable and fascinating. Who knew we would get so sucked into classic sports games and World Chase Tag? Then there's a little something called "The Last Dance" that you might have heard about. Under Magnus' direction, the launch of ESPN+ amassed 1 million subscribers in its first six months and continues to grow, pandemic or not. As of February, Disney reported the SVOD had 7.6 million subs, up from 3.5 million in November. Schell, for his part, juggles everything from the critically acclaimed "30 for 30" docu-series to NBA Countdown. These two are decidedly stronger together.
The COVID-19 pandemic forever changed my perspective on:
The power of in-person, human connection.
Number of subscriptions to streaming services:
5
What about travel used to annoy you but that now you actually miss?
Absolutely nothing.
When restaurants open back up, my first stop will be…
Arethusa al tavolo in Bantam, CT.
Working from home has taught me…
To truly appreciate the family dinner.
Best TV commercial you've seen recently?
Guinness: A message for St. Patrick's Day