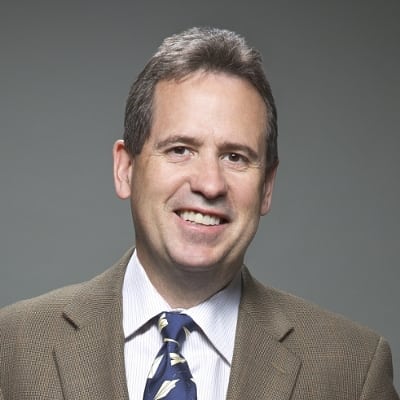 Years in Cable: 17
Education: Electrical Engineering, University of Saskatchewan
One Word that Best Describes Me: Intense
In September 2016, after 20 years with the company, McClelland was named CEO of Arris Group. During the past 12 months, he has played a critical role in managing the $6 billion company's steady profit growth and acquisition of Pace plc. He's also guiding the company through its $800 million acquisition of Brocade's Ruckus Wireless and ICX Switch business, a strategic move as more of Arris's customers invest in wireless. McClelland's deep technical knowledge, natural leadership skills and strategic vision enables him to grow the company's global business both organically and through acquisition. Fun fact: McClelland's first job as a systems test engineer at Bell Northern Research/Nortel in Ottawa, Canada, included software developed by his future wife.
Q&A
What inspires you most about this industry? Being at the forefront of transforming how people across the globe live and communicate. We provide the underlying fabric that makes the Internet possible—where else would you rather be!?
The biggest innovation in cable over the last year? DOCSIS 3.1. Up to 50% more capacity out of the same spectrum. Incredible!
The best thing about fast broadband is… Surfing the Internet or catching up on Facebook is like reading a magazine when you have a gigabit broadband connection. Pictures just pop off the page! Pretty cool.
Three years from now, what do you hope has been invented? Virtual reality without a headset! Oh, and teleportation—I spend way too much time on planes!
How long is your morning commute? 10 minutes (to the office)! 1-2 hours (if going to the airport)!
New favorite binge: "The Man in the High Castle" (Season 2) – Amazon Prime Video