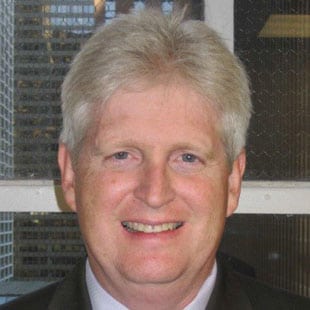 Beard spent 2017 dealing with the changes in the telecommunications industry, including the FCC's order restoring broadband as a Title I service, while advocating for the American Cable Association. A first-time honoree, Beard has served as regulatory and consent/assignment counsel on more than 75 transactions and is well-versed on the ins and outs of retrans consent contracts. Beard describes his negotiating style as polite. "Leave your ego at the door," he says. Beard serves on the alumni board of trustees for Eastern Illinois University's Delta Chi fraternity and is a past president of the board for Chaminade College Preparatory School Club Lacrosse.
What have been the most important legal issues in communications for you in the past year?
The Internet Freedom Order restoring broadband Internet access service as a Title I service rather than a Title II Common Carrier service.
What is your golden rule for negotiating?
From the movie Harvey "In this world, . . ., you must be oh so smart or oh so pleasant. . . I recommend pleasant." – leave your ego at the door.
If you could be remembered for just one case, which case would that be and why?
Equal Access for Cellular 94-54. – FCC questioned whether long distance equal access requirements should be imposed on all carriers not just the Bell companies—at Southwestern Bell Mobile Systems, although subject to the requirements, we argued equal access should not be imposed on our competitors and instead eliminated completely – the ultimate resolution adopted in the !996 Telecommunications Act.
If you could be any legal thriller writer, who would you want to be and why?
Erle Stanley Gardner-creator of Perry Mason—admire his creativity in developing suspicion on several different characters, leaving the audience guessing as to the true guilty party until Perry gets an in-court confession.