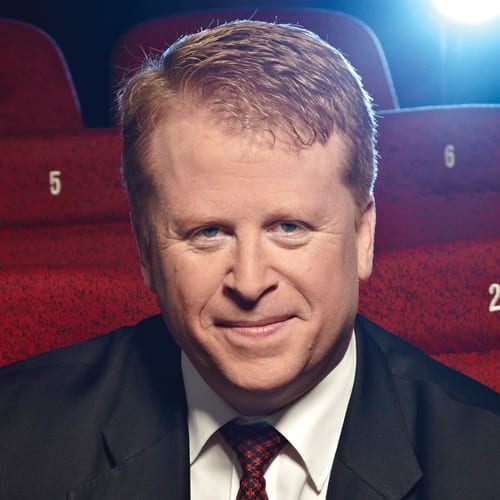 Years in Cable: 26
Education: Villanova University
One Word that Best Describes Me: DAD
Marchese oversaw big advances in FNG's ad sales through his involvement across the company's portfolio and through true[X], a Fox-owned company he founded. He also played an integral role in Fox and Mondelez International's recent partnership to create a new ad-supported model that includes Mondelez leveraging Fox advanced ad formats on streaming and VOD platforms. Sullivan works on enhancing Fox's TV Everywhere services and developing underlying tech. His focus of late has been on the expansion of live network streaming across the full portfolio and the continued rollout of digital ad insertion and true[X] engagement ad integrations. In July his team oversaw the creation and launch of Fox Now Live, which offers viewers access to a simulcast of the network's primetime entertainment programming across web, mobile and connected devices and opened a new pathway for advertisers to reach audiences.
What inspires you most about this industry? In an increasingly complicated and confusing world—we get to truly inform, entertain and amaze people every day, and to sometimes put a smile on their faces!
The biggest innovation in cable over the last year? The birth of new customer focused, fully digital, live + on-demand service offerings—like Sling, Sony Vue, DirecTV Now, and soon YouTube and the new Hulu. Anything that drives choice and innovation, at a price that is fair for the customer and to content creators, is good for our industry.
The best thing about fast broadband is… it keeps my family connected to our friends around the world.
Which TV family is most like your own? Some bizarre, international Irish version of The Goldbergs (I grew up in Philly).
How do you celebrate your birthday? Family & friends—always.
What product or service could you not live without? Hulu (I'm on the board so I would say that)
How long is your morning commute? Less than 8 miles—but 30 to 60 minutes depending on traffic (I miss the autobahn!)
Last show I watched not on my network(s): "Modern Family"—from England to Germany and now the States, even after all these years it's still the go-to show for everyone in my family.