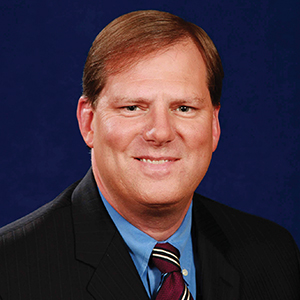 Years in Industry: 35 overall, 20 in cable
Education: Boston College; post grad courses at U Michigan
Hats off to Monihan, who led NBC Sports Philadelphia to a number one ranking among cable networks in Philly last year—the first time the network captured that honor since 2012. It also ended the year as the third most-watched RSN in the country, with double-digit growth YOY across all key metrics. 2020 has seen the exec balance the loss of live sports while further expanding involvement in esports. Monihan, one of 13 children, also knows how to have a little fun. Ask him about his giant rubber band ball or hockey puck collection!
The COVID-19 Pandemic forever changed my perspective on:
Many things – but most of all gratitude… After recovering from a battle with the novel coronavirus, being appreciative of those who helped me and are on the frontlines every day.
Number of subscriptions to streaming services:
Mine? Or the three that my kids have signed up for and I pay for?
Without sports on TV, I have…
Certainly watched a lot of classic games and NFL content.
When restaurants open back up, my first stop will be…
To a great breakfast spot! The Penrose Diner is South Philly is a classic throwback.
Last content I streamed:
The Flyers 5 OT Playoff win over the Penguins on the MyTeams App. Also watching some "Schitt's Creek" on Netflix (on my daughter's account of course!)
"Tiger King" is a thing because…
Never underestimate the "shock & awe" factor.
Working from home has taught me…
Patience, take a deep breath……
Best Zoom background goes to…
Amy Hertz, our HR Director with her classic NBC backgrounds from "The Office" & "Friends"
Last show binged not on your networks:
"Rebellion" on Netflix
Worst job you ever had?
One summer, I was basketball referee. Whew, paid well but what a thankless job! If I made a mistake, I was heckled for hours. If I did a good job, nobody noticed! New appreciation for those who do it professionally!