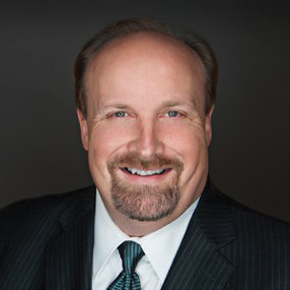 Years in Industry: 40
Education: Indiana University
Motto I Live By: Respect is earned. Honesty is appreciated. Trust is gained. Loyalty is returned.
Lynch, who is a member of NCTC's board and has systems that used to be owned by government entities, overbuilds and traditional cable operations, is known among his colleagues as the calm voice of reason and thoughtful ideas. A fixture in the cable and broadband industry for nearly 40 years, he stays motivated by interacting with and learning from the Schurz staff of front-line employees who know their customers' needs best.
What item in your home or office most "sparks joy" in you? My family photos
A skinny bundle can't survive without… Reflecting consumer viewing data into the content decision process.
Last show binged not on your networks: "Tin Star"
Last linear content you watched live: Sports–NCAA semi-finals
Who would you cast to play yourself in the story of your life? John Wayne
Biggest challenge facing the industry? Creating great customer experiences consistently and staying ahead of the customer product and broadband needs.
What quality do you look for when promoting someone? A track record of strong results, creative thinking and a heavy dose of passion.