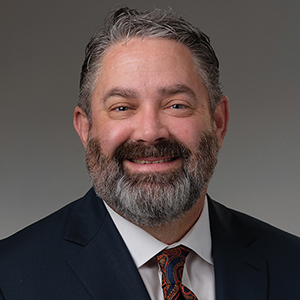 Years at Current Organization: 24
First Job in the Industry: CFO at Conway Corp.
What does the metaverse mean to you? To me personally, not much. The real life is filled with never-ending challenges, I don't have time to worry about virtual ones.
How many companies have you worked for? Three
Boredom buster? Just about anything outdoors
How will inflation impact the media and broadband space? It will obviously drive up cost of goods sold. Hopefully, the influx of federal money will continue to facilitate the expansion of broadband in areas that really need it.
Band I'd go see live: Big Daddy Weave
What will it take to see a seismic shift away from linear television for sports? It has already happened to some degree. My parents are in their 80s and they routinely stream recorded sporting events. Linear television is still a big draw as friend groups fellowship around the linear tv experience.
Your YouTube rabbit hole? Educational and entertainment content around outdoor activities. I don't subscribe to YouTube TV.
The phrase "digital divide" will go away when… There is some disruptive technology that makes it widely available to all at low or no cost. As long as money can be made, the investment is made in areas that provide a rate of return.
I was today years old when I found out… What an NFT was
Favorite dish that I can also make myself: Deviled eggs. Tuna salad
Has the telco rollout of 5G wireless in North America impacted your business? Not to a great degree at this point operationally. I do think the competition is good for us, it keeps us on our toes and keeps us close to our customers in understanding their wants and needs. 6G is right around the corner.
What household chore could you win a gold medal in? Vacuuming
If my company had a mascot, it would be: A coyote
TV show I always recommend not on my networks: "Justified"