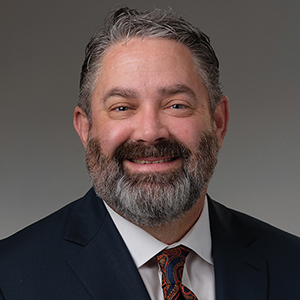 Years in Media & Broadband: 23
Education: BA, Business Administration & MBA, University of Central Arkansas
My personal superpower is: Creating knots and tangled up messes out of thin air. I'm the best I know at it
My proudest professional achievement over the past 12 months is… being named an Arkansas Money and Politics 2021 Top Influencer. Not sure how I got on the list; it was honor to be mentioned with other top influencers in Arkansas.
What habit are you keeping post-pandemic? Picking up groceries curbside and stationary biking.
How does the country narrow the digital divide? It is my hope that funds allocated for rural broadband get used for that purpose; if so, I think much progress can be made. I am also hopeful that more public/private partnerships help overcome some of the desire for large profit margins in favor of more reasonable rates of return.
Number of times have flown in the past year? Twice.
What show/movie hasn't been rebooted that you wish would be? "Sergeant York" (released in 1941)
What sort of broadband will the average U.S. household need in five years? 100-200 Mbps should be fine for the average household in five years.
How many TikTok dances have you learned? None.
What's the future of direct-to-consumer streaming look like? The future is very bright. My 80-year-old parents are streaming content. I never would have expected that.
Your personal D&I epiphany? Love God, love people.
My comfort TV binge? "Resident Alien"
What are you most looking forward to this summer? Spending time with family and friends.
If you could host a Clubhouse chat with anyone, who would it be? Jesus Christ.