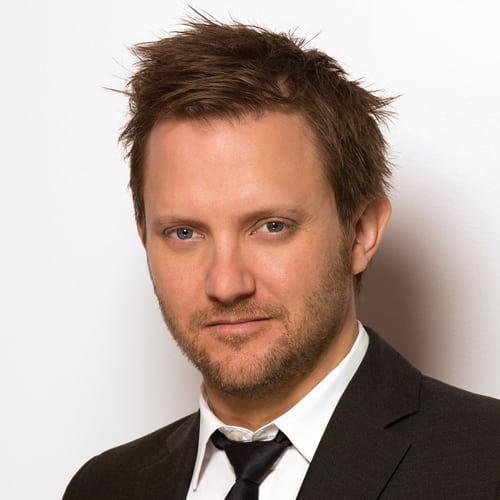 Years in Cable: 15
Education: University of Pennsylvania
Schwartz's vision has pushed Pop's original programming in the direction of scripted entertainment —a departure from the former TV Guide Network, which focused on reality and red carpet events. Pop's break-out series "Schitt's Creek," starring Emmy-winning talent Eugene Levy, Catherine O'Hara and Chris Elliott, is the network's most-watched original program with more than a half-million nightly viewers, and was recently renewed for a fourth season. Pop's other new scripted series include "Nightcap," which is now in season two production, and "Return of The Mac," which launches in April. Although cable on the whole is facing disruption, under Schwartz's leadership Pop is bucking the trend with consistent year-over-year growth in viewership, distribution, advertising sales and press buzz.
Q&A
What inspires you most about this industry? Creative people.
The best thing about fast broadband is… Stops my kids from complaining.
What are the top three qualities you look for in a hire? High vertical, strong arm, and quick feet.
My OTT prediction is… It drives customer experience competition.
If President Trump tweeted about you, he would say… to buy my line of clothing at Nordstrom.
Favorite Saturday morning cartoon from your childhood? "Pee-Wee's Playhouse"
Last show I watched not on my networks: "Billions" and "Casual"
Best way to spend a Saturday night: With my wife.