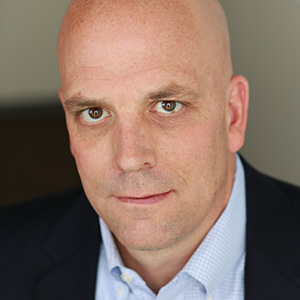 Years in Industry: 23
Education: Bachelor of Science in Business Administration from the University of Nebraska
Moline gets kudos for the unique private-partnership ALLO has forged with the Breckenridge, CO, municipal fiber plant. The town chose ALLO to manage the fiber plant its building—and for good reason. Moline and his team have built a reputation for building fiber optic infrastructure across Nebraska and Colorado. The company was bestowed with The Fiber Broadband Association's Chairman's Award last year for its work in accelerating fiber-to-the-home. ALLO has a history of taking care of its customers in times of crisis—something Moline has instilled in employees. During the federal government shutdown last year, it allowed qualified federal workers to defer payments. And for six years, ALLO has run a promotion that lets any new customer who signs up for service select a local school to receive a $50 donation.
The COVID-19 Pandemic forever changed my perspective on:
Trusting the masses to generally do the right thing. It is amazing to me how most people changed the way the live, work and play virtually overnight.
How has the pandemic shaped the industry's future?
Good enough is no longer good enough. World class broadband is now a requirement. ALLO's base speed of 500 mbps/500 mbps with low latency and dependable up time is not just needed but required for work/learn from home.
Number of subscriptions to streaming services:
Just 1…obviously Netflix.
Without sports on TV, I have…
Cooked more and worked more.
What about travel used to annoy you but that now you actually miss?
Really nothing…I am discovering just how much time is wasted traveling.
The future of broadband is…
Stronger than ever and upload speeds now are very important.
Last content I streamed:
Talbott Brothers cover of "Dancing in the Dark"
Is cable recession proof?
Yes, but as a result of internet services.
"Tiger King" is a thing because…
We have to find people that our more dysfunctional than our families or businesses.
The first thing I'll do when I'm back in the office is…
I have never left the office as Nebraska never became Shelter in Place. I am one of two people in my area that seats thirty.
Working from home has taught me…
The importance of high-quality bandwidth.
Biggest challenge facing advertising?
Will sports come back strong enough to justify the ad cost.
Last show binged not on your networks:
"Dexter"
What product could you not live without?
Shaving cream… obviously.
Worst job you ever had?
Working on the family farm…great experience but I was horrible at it.