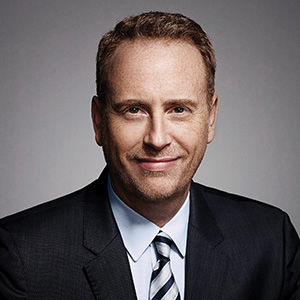 Years in Industry: 32
Education: B.F.A., University of Illinois, Champaign-Urbana; MBA, University of Wisconsin-Madison; MFA, USC School of Cinema
Greenblatt's year was dominated by the May launch of HBO Max. To prepare, he brought HBO, the Turner legacy networks and Otter Media into one organization that would facilitate easier combinations of their programming for HBO Max. Zucker's first full year heading both CNN and the Turner Sports properties hasn't quite been business as usual, thanks to the COVID-19 pandemic and a presidential election looming in the fall. But with his experience and track record, there's no doubt he'll be able to navigate WarnerMedia safely through these uncertain times.
The COVID-19 pandemic forever changed my perspective on:
Working from home!
Without sports on TV, I have…
A fantastic line-up of original series and acquired series and movies on HBO Max
What about travel used to annoy you but that now you actually miss?
Actually going somewhere!
Last content I streamed:
The Smash "Bombshell" concert, a COVID benefit for performing arts workers.
Is cable recession proof?
Cable has been healthy, but not truly recession-proof as cord cutting continues.
My prediction for a new business or product that could emerge from the pandemic is…
A self-hair cutting product.
"Tiger King" is a thing because….
It's outrageous and arresting.
My prediction for AVODs is….
That it's an important adjunct to an SVOD offering.
If I launched my own personal streaming service, it would be called….
GREENPIX.
Working from home has taught me…
My dog loves seeing me 24/7.
Biggest challenge facing advertising?
How to be disruptive and innovative in bringing ads to consumers in the most engaging way.
Last show binged not on your networks:
"Schitt's Creek"
What product could you not live without?
My grand piano.