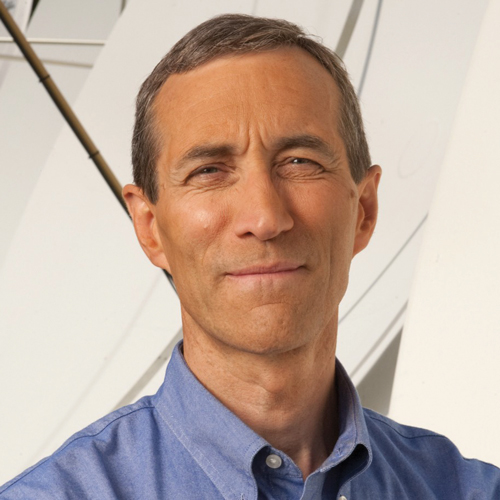 By Noah Ziegler
While the Gessner family has firmly established its roots in northern Ohio, its impact is felt across the country. The legacy started when Richard "Dick" Gessner founded Massillon Cable TV in 1965 and continued when his son, Bob, took over in 2002. The younger Gessner helped smaller operators and what is now known as MCTV remain innovative in an ever-changing landscape.
"MCTV has always been what I would call a tweener. We're the largest of the small or the smallest of the large," says Gessner. "What we learned was to be an early adopter, a quick follower. We always looked at technological innovation as something fun to do, so we did all kinds of weird stuff."
It may seem normal now, but a decade or so ago, Gessner was outside the box in making MCTV an early pioneer in TV Everywhere—the industry's term for allowing consumers to watch video on laptops, tablets or mobile devices through their cable service.
"I remember reading about TV Everywhere and HBO getting ready to develop this product. I called somebody at HBO, and I said, 'We want to be involved,'" recalls Gessner. "I've always been very proud of that because it's a point where our whole team at MCTV did such a great job."
After the initial call, Gessner didn't hear from his HBO contact until it launched on the top cable companies. That's when Gessner called again and "went ballistic like a six-year-old pitching a fit." Eventually, it worked, and the integration was seamless. The system developed by MCTV was the basis of a TV Everywhere authentication solution for the National Cable Television Cooperative.
Those who know Gessner say his leadership in TV Everywhere aligns perfectly with his mission to ensure MCTV customers always receive the best service—even if they live in more rural areas of the country. He began his journey with MCTV in 1979 soon after he graduated from William & Mary in Virginia. His initial responsibility was to manage the introduction of satellite services, and eventually, he received the keys to the kingdom. But he didn't rest on his laurels by any means—it isn't in his nature. On top of finding ways to move the company forward, he has held various leadership positions in the Massillon area and served as Chairman of ACA Connects, where he remains a board member today.
When legislative issues had a negative effect on consumers, Gessner was often the first to stand up and advocate on their behalf. On the technical side, he led the MCTV charge to jump at any opportunity that posed potential transformation and development within the industry. That included launching an ambitious fiber-to-the-home project well before many of MCTV's peers. Programmers are well aware that Gessner wasn't afraid to hold their feet to the fire if he thought a renewal contract was unfair. Over the years, he took some carriage disputes public and even dropped channels, always striving to keep customers informed throughout the process.
"As a company, we have that mindset that you put the customer first and you put your employees first," says Katherine Gessner, Gessner's daughter and the current MCTV President. "We kind of have this mantra that we say 'We all stuff envelopes.' No task is too small for anybody at the company. It's got to get done. You pitch in and do it."
When Gessner retired in 2019, the torch was passed to Katherine. But it wasn't as simple as waiting next in line—there was a plan. Gessner wanted her to get her MBA and work elsewhere for a few years before returning home. She did just that, earning an MBA from the University of Denver, spending time at other companies and working her way up the ladder at MCTV.
"When he felt that Katherine was ready, he stepped aside," says Mark Palchick, Counsel to MCTV. "Which, you know, you've had this company, which you took over from your father. To just step back and say 'I'm retired, it's yours,' that gave Katherine an opportunity that I don't think many third generations or even second generations have."
Even now that he's retired, Gessner continues to put in a full work week. Whether it's in his role at ACA Connects or volunteering with Habitat for Humanity, he continues to find ways to help his community thrive. "I think work hard play hard is definitely his mantra," says Katherine. "I give him a hard time even now that he's retired, he still works 40 hours a week doing stuff and is sending me emails while he's on vacation."
Fast Facts
Gessner spent 40 years as a full-time MCTV employee, 17 of those were as President
He has chaired ACA Connects, NCTC and the Ohio Telecommunications Association
Today, MCTV is one of the 30 largest cable TV companies in North America