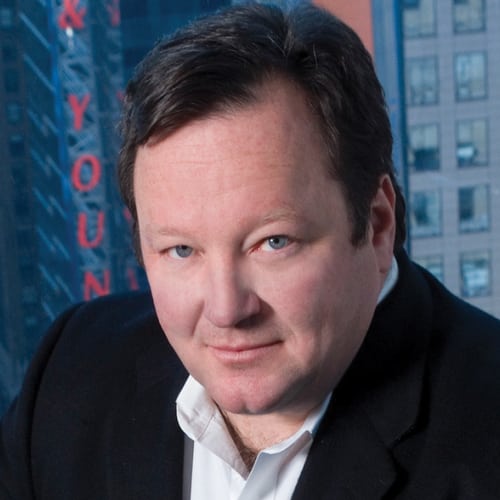 Years in Cable: 21
Education: BS, MBA, Columbia University
As Bakish's "Flagship Six" networks strategy continues to set the pace for decisions at Viacom, growth opportunities continue to arise for BET, Comedy Central, MTV, Nickelodeon, Nick Jr. and Paramount Network, and their brethren. He kicked off 2018 with the rebranding and relaunch of Spike TV as Paramount Network and a ratings resurgence at MTV, thanks in part to the return of the "Jersey Shore" crew. Bakish also has been able to rehab the troubled Paramount Pictures unit, with the studio posting its first quarterly profit since 2015 in Q2 2018. What's next for the busy exec? After living single for 12 years, CBS and Viacom are once again exploring the potential to come back together. Expect Bakish to keep the evolving scenario front and center.
The biggest innovation in media/broadband over the last year? There have been tons of new platforms and interfaces for the delivery of video. Which is great. But, as a citizen of the world, I actually think the coolest thing I saw in the last year was Google translate. It's not exactly a media app but it does use media — you put your phone over a sign and it shows up in the language of choice. That might not be entertaining but it is very cool.
Favorite short-form content? One of the most exciting parts of working at Viacom has been our presence around the world, and the amazing short-form video that's produced locally. Most recently, I've watched "Bad Snappers" out of the UK, an Australian series called "Share This" and "Cribs" in the US. I also like Trevor Noah's "Between the Scenes," as well as the upcoming new Spongebob series called "Bikini Bottom Mysteries," where we create new thematic episodes by cutting up the library.
What does the future look like for skinny bundles and flexible packaging? 2017 was a pivotal year for bundling, with the first OTT entertainment pack, and more choice than ever in vMVPD packaging. I think you'll see even more change in 2018, as consumers start to look for truly differentiated OTT products that may exclude expensive sports programming, or drill deep on certain entertainment genres. But the big thing you are going to see next, probably in 2019, is the launch of widely penetrated mobile bundles, probably as part of family plans. These will not be substitutes for traditional pay TV, but rather widely distributed compliments, which include made for mobile programming around brands consumers know and love – like MTV, BET, Comedy Central and Nickelodeon. They will be engaging in their own right, while also providing a natural upgrade path to fuller OTT based TV experiences. The growth of the new triple play—which is the packaging of mobile with broadband and pay TV—as well as increasing competition and commoditization of the mobile space, will only serve to accelerate this development.
What would be the name of the reality show based on your company? In deference to one of our all-time greats, the answer to any reality show question needs to be a "Shore" derivative. This time it will be Times Square Shore." No, there is no shore in Times Square. But just like in Poland, where we have Warsaw Shore, that really doesn't matter. The shores, or reality programming in general, is all about the characters and the drama. And we have plenty of that in Times Square! And, oh by the way, we already have a duck phone!
An area where media/broadband could use improvement? We've been saying for years that the TV Everywhere experience needs to be enhanced and simplified for the end user. 2017 has seen some improvement, but we know it can still get better.