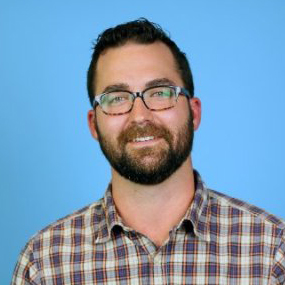 Years in Industry: 12
Education: Florida Atlantic University
Motto I Live By: Act or accept.
Celebrity would you like to see on "The Masked Singer" and what would their costume be? Gordon Ramsey in a hot dog suit
A skinny bundle can't survive without… Skinny bundles can survive in a multitude of ways, but to thrive long-term they must include local news.
Last show binged not on your networks: "Russian Doll" on Netflix
Last linear content you watched live: Newsy's evening lineup, naturally
Who would you cast to play yourself in the story of your life? Dwayne Johnson
Favorite board/card game: Uno with my two kids
Favorite podcast: "The Daily" from The New York Times