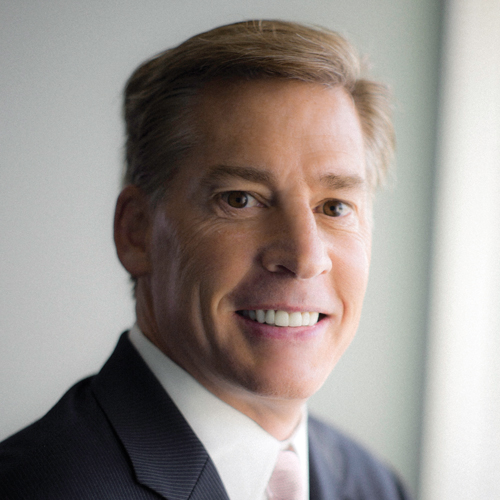 Years in Cable: 34
Education: UNC Chapel Hill (Go Heels)
One Word that Best Describes Me: Driven
Leading his team by the mantra of "doing well by doing good," Goodwyn is passionate about Discovery Education's mission of improving educational outcomes for students around the world. An industry trailblazer for more than 30 years at Discovery, he continues to support school districts' work to transform classrooms into digital learning centers. Goodwyn remains a staunch believer in the power of ever-faster broadband to bridge the digital divide, and encourages cable leaders and policymakers to continue to collaborate to make it a nationwide reality.
Q&A
What inspires you most about this industry? I am inspired when I see the critical role that broadband plays in transforming educational outcomes for students nationwide as K-12 classrooms make the shift from print to digital instructional resources in order to best engage today's learners.
The best thing about fast broadband is… simple: it is the No. 1 tool we have for closing the digital divide. The fact is that some rural schools are not connected to high-speed Internet. Deployed both at home and in the classroom, broadband fosters student achievement in tangible ways, opening up a world of learning that meaningfully improves outcomes for learners everywhere. It's a challenge that the cable industry and policymakers nationwide can work together to achieve.
What are the top three qualities you look for in a hire? In addition to being highly competent with strong inter-personal skills, I also look for candidates that 1) Have a positive attitude married with a high energy approach to their work; 2) operate with a growth mindset; and 3) demonstrate their ability to be a team player.
How do you celebrate your birthday? At home with my wife and kids. Nothing better.
How long is your morning commute? My morning commute depends on in which direction the plane is pointed and how long it takes the pilot to get us there.
Last show I watched not on my networks: "The Americans." Who knew it would suddenly be so relevant?