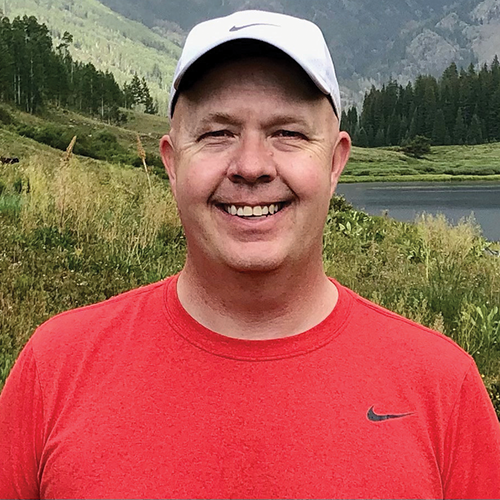 Years in Media & Broadband: 15+
Education: BS, Finance and Marketing, University of Colorado; MS in Information Systems, University of Colorado; MBA, Northwestern University
My personal superpower is: Collaboration
Number of times flown in the past year? Like so many of us, I've not flown much, but when I have, the airlines have done a fantastic job. In total, I've flown only three times to help my kids as they were moving about and getting ready for college.
Your personal D&I epiphany? I've been reminded over the last year how incredible our country is by providing our people with the opportunity to share their voice and assemble to amplify the message. Despite all the anxiety and pain expressed by many people and groups, our country has found ways to continue the process to heal old wounds and bridge divides. We've come so far as a society and we have a long road ahead, yet I've been so proud that our society continues to find more ways to connect people through our common humanity and the pride we each can feel expressing our uniqueness.
Your pandemic theme song? "Level of Concern," Twenty One Pilots
My proudest professional achievement over the past 12 months is… supporting WOW! teams and customers through the transformation of WOW!'s operating platforms including a major billing and provisioning system conversion as well as deployment of WOW!'s first IP-based video services platform, WOW! tv+. Together, these initiatives are allowing WOW! to accelerate our broadband strategy by providing improved digital customer experiences, streamlined operations, and an innovative video viewing experience for customers while freeing up bandwidth in WOW!'s advanced network.
What's the future of direct-to-consumer streaming look like? Customer demand for reliable, content rich, and simple-to-use DTC streaming services will likely drive further growth and ultimately consolidation over the long term. The current environment with many new entrants to streaming represents early stages of growth as we see consumers shift from traditional video programming. Yet over time, we are likely to see a greater importance of content curation and premium content to support revenue growth in this segment.
My comfort TV binge? With so much of our entertainment outside the home closed over the last year, I've had plenty of opportunity to binge on new TV shows like: Ted Lasso, Ozark, See, Cobra Kai, Schitt's Creek, The Queen's Gambit, The Handmaid's Tale, and others. I even took the chance to watch the full Marvel Avengers series, in order, with my teenage son. The quality of the content available from so many providers is remarkable.
What are you most looking forward to this summer? I'm looking forward to seeing my friends and family in-person after the long quarantine of 2020 and 2021.