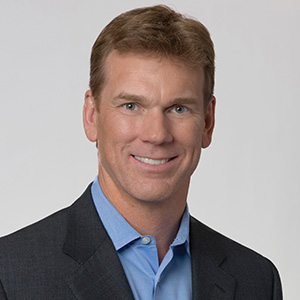 Years in Industry: 23
Education: BA, Gettysburg College; JD, Temple University School of Law+With decades of experience and deep industry relationships, Bridgen oversees NBC Sports Bay Area, NBC Sports California, NBC Sports Chicago and NBC Sports Northwest. During the pandemic, he's worked closely with the RSN general managers to make sure there is plenty of content for sports fans with live sports paused. Bridgen is always looking ahead, working closely with Comcast's Silicon Valley Innovation Center on new tech to optimize the RSN portfolio.
The COVID-19 Pandemic forever changed my perspective on:
The ability of employees to execute on business priorities despite working from home.
How has the pandemic shaped the industry's future?
Expediting change in the industry, e.g. the acceptance of remote (translation: from home) television production or the importance of the direct-to-consumer evolution that the sports business must embrace.
Is cable recession proof?
Cable's video business will be negatively impacted by a deep recession or, worse yet, an economic depression that could follow this pandemic. Difficult economic circumstances will most likely expedite cord cutting and/or cord shaving.
Working from home has taught me…
Further admiration for my wife…she is an amazing person.
Best Zoom background goes to…
Walter Cade who runs the advertising business for the NBC RSNs. From Walter Payton to Muhammad Ali to college pictures of his colleagues…he delivers zest to the entrance to a Zoom or Microsoft Teams video conference.
What product could you not live without?
Sports Radio…I am a junkie and love listening to the soap opera aspect of sports as a diversion from the business side.
Worst job you ever had?
Concrete laborer, Local 59, NYC. Summer and winter job for three years that paid well and helped get me through college and law school, but it wasn't fun. Sports TV business is a shade better in my opinion.