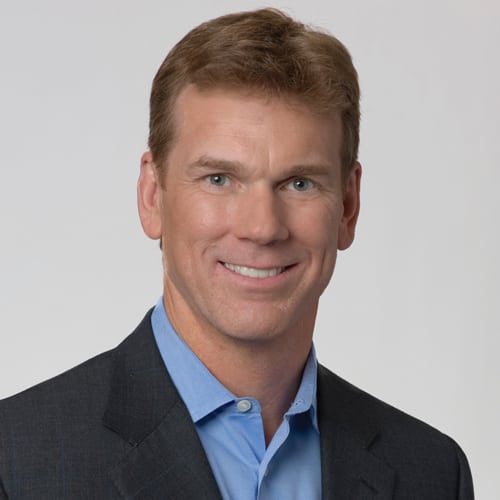 Years in Cable: 21
Education: BA, Gettysburg College; JD, Temple Univ.
It's impossible for everyone to win in sports, but don't tell that to Bridgen, who oversees multiple regions that continue to succeed. Both the Bay Area and Chicago closed out 2017 as their respective top cable markets. Bridgen's keenly aware of the passion each region has for its teams. That's something he keeps in mind as he builds and develops the strengths of his divisions as the cable and digital landscapes continue to expand.
Favorite restaurant: It's a tie between Slanted Door in San Francisco and Le Sereno in St Barts, but Le Sereno has the better view.
What product or service could you not live without? iPhone, although I was a longtime Blackberry holdout. My iPhone apps remotely control everything from my car to airline reservations to lighting/Sonos system in my house. It's too important to give up.
What's the first thing you read in the morning? My email—I check to see what happened across the various NBC RSN sports networks overnight. It isn't hard work as I would be reading about sports even if I wasn't being paid for it.
What does the future look like for skinny bundles and flexible packaging? Bleak. A la carte isn't coming anytime soon to this industry. And I don't think consumers would like what would occur to the content if a la carte offerings become the norm in the business.
Favorite podcast: Ben Maller, Fox Sports Radio. The right mix of sarcasm, humor and snarkiness.
If you could have a superpower, what would it be and why? I would be able to fly like Superman. I fly every week and the idea of flying at supersonic speed without an airport involved would be very nice and would get me to my kids' sports/plays/school events.