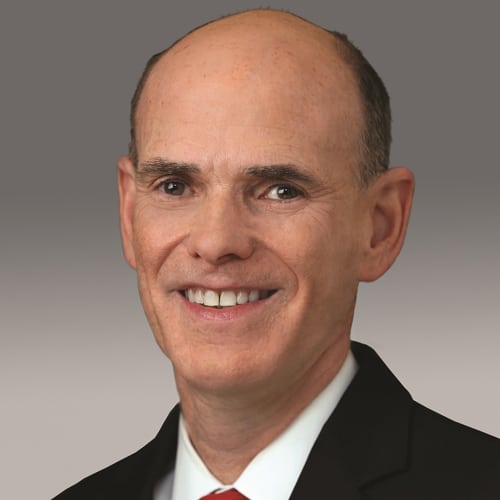 Years in Cable: 29
Education: BA, English Literature, Holy Cross College
One Word that Best Describes Me: Consistent
Abbott, McAvoy, Roberts and Vicary may have slightly different approaches to their jobs at Crown Media, but they share several important qualities that keep the crown shining bright: kindness, commitment, and a penchant for creative excellence. Abbott's vast knowledge of the cable industry and keen instincts help him accurately forecast industry trends. Vicary's innate ability to identify and tailor content for the Hallmark brand has fueled the growth of Hallmark Channel and Hallmark Movies & Mysteries. McAvoy's creative and on-point ideas—spanning consumer, ad sales, and affiliate marketing—continually hit the sweet spot, helping generate viewership and revenue. And Roberts deftly manages to keep the organizational side of the operation afloat. Even without the networks' successful Christmas programming events, they both grew in key demos in 2016; among total viewers, Hallmark Channel was up 14 percent and Hallmark Movies & Mysteries was up 25 percent.
Q&A
What inspires you most about this industry? The terrific talent.
The biggest innovation in cable over the last year? Comcast partnering with Netflix.
The best thing about fast broadband is… Fast email.
Three years from now, what do you hope has been invented? Self-driving cars.
What are the top three qualities you look for in a hire? Team player, strong perspective, hungry for success.
Which TV family is most like your own? There is no family like mine, and have my wife, kids, cats & dogs to prove it!
My OTT prediction is… It will live within the cable ecosystem much more than people anticipate.
If President Trump tweeted about you, he would say… "That the media does not give us the credit for our success that we deserve!"
What product or service could you not live without? Waze
How long is your morning commute? Long enough to know I should live in NYC.
Favorite Saturday morning cartoon from your childhood? "Scooby Doo"
What does the future look like for skinny bundles and flexible packaging? More limited than people think.
Best way to spend a Saturday night: Reading a script in front of a fire.