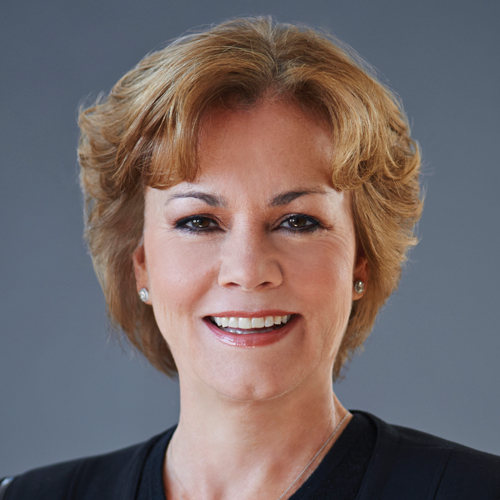 Years in Cable: 14
Education: Vassar College; Boston University School of Law
One Word that Best Describes Me: Resilient
On-demand viewing is altering the video consumption at a rapid pace. Thankfully for NBCU, these two veterans keep the company one step ahead. Yaccarino led the "All Together" move to corral all the properties of the biggest seller of television advertising to big results. NBCU closed the 2016 upfront with a CPM increase of 12.5 percent over the prior year, and is on track for another strong Upfront performance. Business affairs maven Roberts led negotiations including the season three renewal of "Mr. Robot" on USA Network and the multi-season renewal of "Girlfriends' Guide to Divorce" on Bravo Media. She's also mining long-term talent deals, including a development deal between UCP and the Alfred Hitchcock Estate and a first-look deal with music artist Iggy Azalea.
Q&A
What inspires you most about this industry? It keeps getting better and better!
Three years from now, what do you hope has been invented? Aggregator for all my SVOD needs.
What are the top three qualities you look for in a hire? Flexibility, Smarts, Expertise.
My OTT prediction is… We'll all have them, we'll all use them.
What product or service could you not live without? Search engines.
Last show I watched not on my networks: "The OA"
Favorite podcast: 2 Dope Queens ­