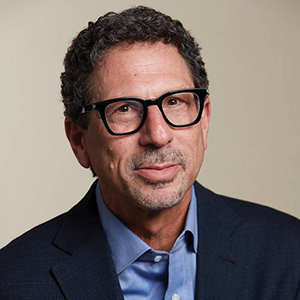 Years in Industry: 21+
Education: Kalani High School, Honolulu, Hawaii
This content team is responsible for some of the biggest hits from the A+E Networks in recent years. In 2019, under Sharenow's leadership, A&E was a top five cable net for the first time in 10 years, one of only two top 10 nets to post growth, traced to shows like "Live PD" and "Court Cam." With A&E canceling Live PD in the wake of the Black Lives Matter movement, Sharenow will have to dig deep to find another breakout hit. Jossen oversaw the production of "Project Blue Book" on History, a top 10 overall drama on cable. He'll be busy in 2020, with the studio having over forty projects in active development at multiple networks and streamers.
The COVID-19 pandemic forever changed my perspective on:
The balance between work and life. Now that we are in the shelter in place lifestyle, I have gained insights into how people live, expanding my perspectives on colleagues and peers.
How has the pandemic shaped the industry's future?
Prior to COVID-19, the industry was already in a period of massive change, rapidly evolving into a streaming culture, with several new SVOD services already launched and additional entries scheduled to premiere in 2020. The pandemic is accelerating changes in media companies, forms of distribution and ease of viewer experience that were already in progress. It is difficult to anticipate how the future will be different due to the pandemic (my choice for word of the year). Pre-pandemic, the industry was thriving with so many great shows and ways to see them. In the short term, production will be less efficient and probably more expensive. The media company landscape will be different. However, people love watching movies and TV shows. They will do so through increasingly easier viewer experiences—push a button and watch your show. Our industry is filled with bright, energetic, tenacious and visionary people. They will continue to innovate how movies and TV shows are created, developed, produced and distributed. Post-pandemic, the industry will have changed. But, the future is bright.
What about travel used to annoy you but that now you actually miss?
Packing.
Working from home has taught me…
Working at home is exhausting.
Best Zoom background goes to…
Seinfeld set, Golden Gate Bridge, Aquarium (three-way tie).
What product could you not live without?
WiFi and Leica Q2 camera.